What to do when your windshield breaks!
Few of us wake up thinking about windshield replacement. In fact, the first time the thought comes to mind for most people? Is in the immediate aftermath of a rock cracking your window. What if you're on the road when the Windshield gets hit?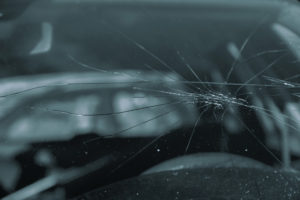 First, don't panic. It takes more than an angry man with a bat to punch through a windshield. It's rare for the windshield to break completely in on you.
The windshield is actually made of clear safety laminate sandwiched in between two sheets of glass to form one stronger piece.
When the windshield breaks, even if it's shattered into pieces, the inner sheet of laminate holds the shards of glass in place.
If you're on the road and debris or an object shatters your windshield while you're driving, the next few seconds could be dramatic. As long as the object doesn't penetrate the glass, you should have time to move to safety and figure out your next step.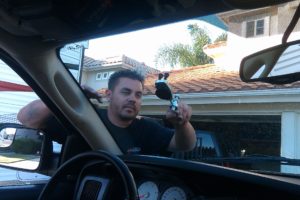 Windshield rock chip crack repair
In most cases, a simple rock chip in a windshield will not interfere with your cars operation.  Especially if the damage is not in the windshields drivers direct viewing area.

When this is the case, continue on to your destination. When you get there, call your local auto glass repair shop and schedule an appointment to have a windshield repair done.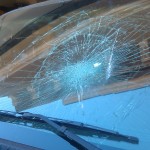 Windshield replacement, installation
Windshield replacement is the only other choice. The importance of a properly installed windshield can't be overstated. There are many statistics that show how an improper windshield replacement can lead to accidents and injuries.
Your windshield has an important purpose – it's not just to protect you from little rocks, bugs and dust. The windshield protects you from flying out of the car in the event of an accident and helps to prevent the roof from crushing in if the car happens to roll over. A properly installed windshield can also help the air bag deploy properly.
Knowing the importance of windshield replacement, and the precision it takes to have your windshield installed is essential in order to find the right auto glass service center.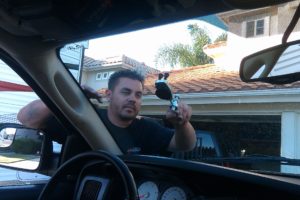 Serious Windshield Cracks
If the windshield crack is more serious, you may need to pull over to a safe spot and call a local auto glass replacement shop.
For example, if a iron pipe shatters the windshield, then at this point safe driving is impossible or illegal.  Pull over and call for assistance. Obviously, this type of damage requires a windshield replacement.
CALL TODAY: (951) 239-5040
Is driving with a cracked windshield legal?
All states have different laws but the state of California it's not legal to have a cracked windshield.
Is it safe to drive with a cracked windshield?

Lets say the crack is on the passenger side and you were to get into an accident. The windshield needs to be at its strongest point to project the airbag forward to protect your passenger. With an already damaged windshield it may just go through the windshield instead of going forward to protect. So the answer to that is it's not safe to drive with a cracked windshield.