CPR Auto Glass Temecula – Windshield Replacement – Auto Glass Repair
Everyone will get a windshield crack at one point.
Repairing a cracked or damaged windshield not only brings out the good looks of your vehicle. It also decreases the chance of an accident. By providing good visibility, you will arrive at your destination safe and sound. CPR Auto Glass Temecula knows there are lots of auto glass installation shops in Temecula CA. So what makes CPR Auto Glass Temecula unique? Making the repair or replacement quick, convenient and affordable. Also by having a mobile installation shop that comes to you, we can provide competitive prices and same day service. See why our customers choose and refer CPR Auto Glass Temecula.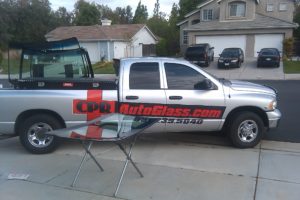 Call CPR Auto Glass Temecula today for more information – you'll be glad you did
In fact most, if not all vehicle owners in Temecula CA, are possessive of how there car looks and they would not want anything less than top quality for it. When faced with a cracked or shattered windshield, they seek only a reliable windshield replacement company in Temecula CA. The process of choosing a auto glass service provider for a windshield replacement is like deciding on what auto mechanic to go to. This could mean sifting through all companies that offer the service before finally making a decision. But once you have heard all of CPR's referrals you will know you have chosen the right auto glass shop.
If your windshield damage is nothing more than just a chip and is not larger than the size of a quarter, this company may just recommend a windshield repair over a complete windshield replacement. This would mean that they would come out and drill a little hole in the damaged area. Fill the crack with a special resin to seal up the rock chip in the windshield for around $60.00 and the visibility is reduced by sometimes 80%.
No matter the damage you may be facing in the windshield or side door window for that matter you may just wan't to give CPR Auto Glass of Temecula CA a call at 951-239-5040 to get a quick price quote. You can also visit them online to receive their free online quote also.
Temecula
, 

27315 Jefferson Ave Ste.J

, 

Temecula

, 

California

 

92590

, 

United States (US)
 – 
Phone: 9512395040