CPR Auto Glass Menifee is inexpensive, quick, and convenient. A repair usually takes CPR Auto Glass tech's around 15 minutes to accurately fix the chip in the windshield.
In addition repair specialists should only repair windshield rock chips, nicks and cracks up to the size of a dollar bill. Anything outside of a dollar bill you should replace it.
CPR Auto Glass Menifee windshield repairs will restore the structure of the windshield as well of its integrity. Preventing the damage from spreading. CPR's Procedure will make the blemish less noticeable without removing and replacing the glass.
CPR's windshield repair procedure
CPR Auto Glass repairs carefully done by certified tech's using the repair industries leading resins. Your tech will use a specialty designed repair system to inject resin into the windshield chip.
An affordable windshield replacement solution if the repair is not possible.
You will find a windshield replacement more of a reasonable price with CPR Auto Glass Menifee. If you have comprehensive coverage, and you choose to replace your windshield rather than repair it. Insurance companies will only charge you your deductible. Most cases deductibles are more than the cost of a new windshield installed.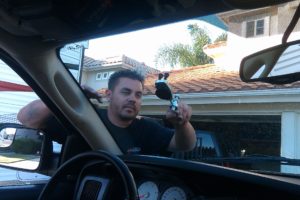 Our professionals here at CPR provide quality auto glass replacement or repairs in Menifee CA
Quality matters especially when it comes to a windshield repair or glass replacement. Our repair tech's all complete extensive hands on training before entering the field on there own and we use only the highest in quality materials. CPR Auto Glass has performed more than 100,000 windshield repairs and replacements thus so far.
CPR auto glass repairs and replacements are backed by a 100% money back guarantee.
Schedule your next auto glass service today with CPR Auto Glass of Menifee CA.
If you're looking for windshield repair or replacement, schedule a service call online with CPR, or call 951-239-5040 to speak to an auto glass specialist.