A vehicles windshield is the most viewed components. There for, the owner should make sure the windshield is in good shape. A cracked windshield ruins the look of your vehicle plus you could get a fix it ticket. This is why you need to call an auto glass repair in Sun City. Fixing even a slight rock chip in the windshield will help tremendous.
CPR Auto Glass Of Sun City CA Currently Offer:
Windshield Repair
Windshield Replacement
Windshield Stone Chip Repair
Door Window Replacement
Power Window Motor Repair
Side Vent & Stationary Window Replacement
Back Glass Replacement
Rear View Mirror Replacement
Window Leak Repair

Being able to see clearly is key for safe driving. That's the reason you repair or replace your windshield immediately when it gets damaged. Windshield Repair will help save down the road cost. Also save other drivers and pedestrians around you.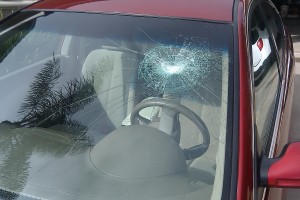 Finding an auto glass repair in Sun City CA:
Installing a new windshield on a car is an inexpensive thing to do to keep a car in good shape. Many people have a feeling that whenever their windshields get a cracked, the only step is to replace it.
The truth of the matter is a small crack in the windshield can easily be repaired by a windshield repair tech for around $60.00. You can even check with your insurance carrier. Lots of insurance companies today cover rock chips in the windshield at no out of pocket cost.
Don't Get Mixed up with that Expensive Quote, more and likely that's what it is "Expensive"
Just because our prices are lower than most auto glass repair shops around doesn't mean you are getting a low quality replacement or repair job. By staying a small auto glass business in Sun City CA we can give our customers the same if not higher in quality auto glass replacement & repair. If you like you can check our reviews on Yelp to see for yourself.
Make Sure They Use Top Quality Sealants.

U-428 BETASEAL Glass bonding adhesives are used to install windshields and back windows in almost 90% of all new cars manufactured today. So when it comes to strength and roll overs make sure you ask them what urethane that are going to be used to install your windshield in your car or truck. Don't buy into the whole sales pitch about using flash primers to prep the windshield, we have seen just way to many failures in the past. Those are just what the big corporations use do to the bulk pricing they get when they switch over just to save there pennies.